Embassy of Art is een vrijplaats voor kunst en creativiteit. In deze multifunctionele ruimte in Amsterdam Noord worden exposities, kunstevents en workshops georganiseerd. Een plek vol inspiratie die ook heel geschikt is voor vergaderingen, trainingen en presentaties.
Embassy of Art is a private art space in Amsterdam North where art and creativity prosper. We specialize in art affairs, we organize exhibitions, art events and workshops. Our artspace is an inspiring space that is also very suitable for meetings, training courses and presentations.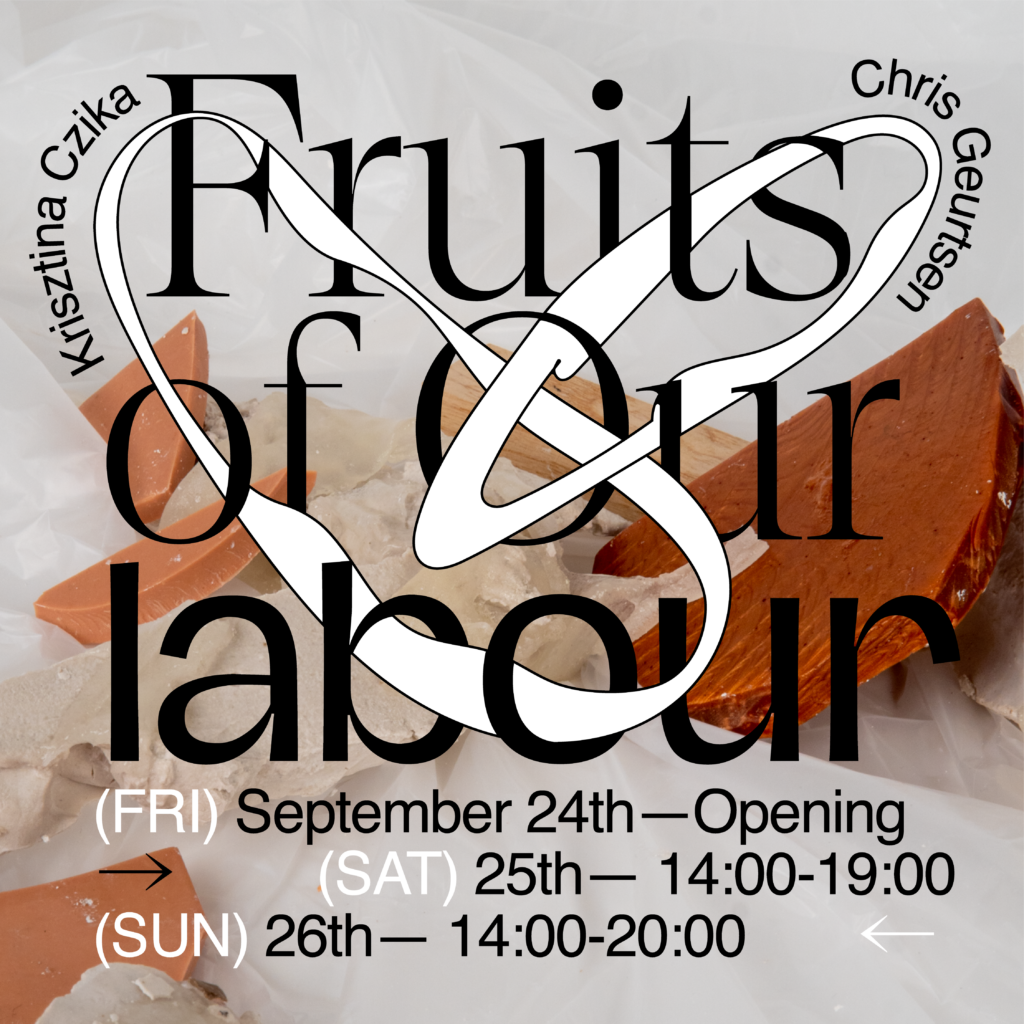 Current Focus: Fruits of our Labour
Krisztina Czika and Chris Geursten.
24th till the 26th of September. For details read our Artspace page. 
'Fruits of our Labour' wants to break open the closed doors of the art organisations, offering a different perspective on hierarchical and normalised systems regarding internships. What initially started off as a research question between artist Krisztina Czika and her intern Chris Geursten, developed into a concept, and has now resulted in a physical exhibition.
Throughout the course of the internship program Czika and Geursten explored personalizing the experience and making it beneficial for both the art student as well as the studio.
The exhibition will present both independent artworks and research surrounding the experiences of an internship from both sides (intern and mentor from an organisation/studio). By showcasing two independent installations interwoven due to a fruitful collaboration, the show is able to discuss the backbone of why it was even taking place at all.
Vergaderen in de Embassy of Art
Noord bruist en wordt gezien als de creatieve hotspot in de regio Amsterdam. Embassy of Art past als vergaderruimte helemaal in dat beeld. Ongedwongen, kunstzinnig en gastvrij en tegelijkertijd voorzien van professionele faciliteiten en catering naar wens. Dat maakt Embassy of Art een inspirerende locatie voor vergaderingen, brainstorms, workshops en  trainingen tot 12 personen. Denk ook aan meer publieke activiteiten als boek- of productpresentaties, persmomenten en radio-opnames. 
Meetings 
Looking for a creative and alternative location for a meeting? Come visit us at the Embassy of Art! The location is in Amsterdam's hippest area, the uptown, also known as Amsterdam-Noord (Amsterdam-North), and is full of things to see and do. Our location is really arty and well equipped with professional facilities. This makes our location perfect for meetings and brainstorm sessions. Or if you would like to launch a product, organize a press event or a workshop, host a coaching or team-building session, you have came to the right address. Our location can host up to 12 persons.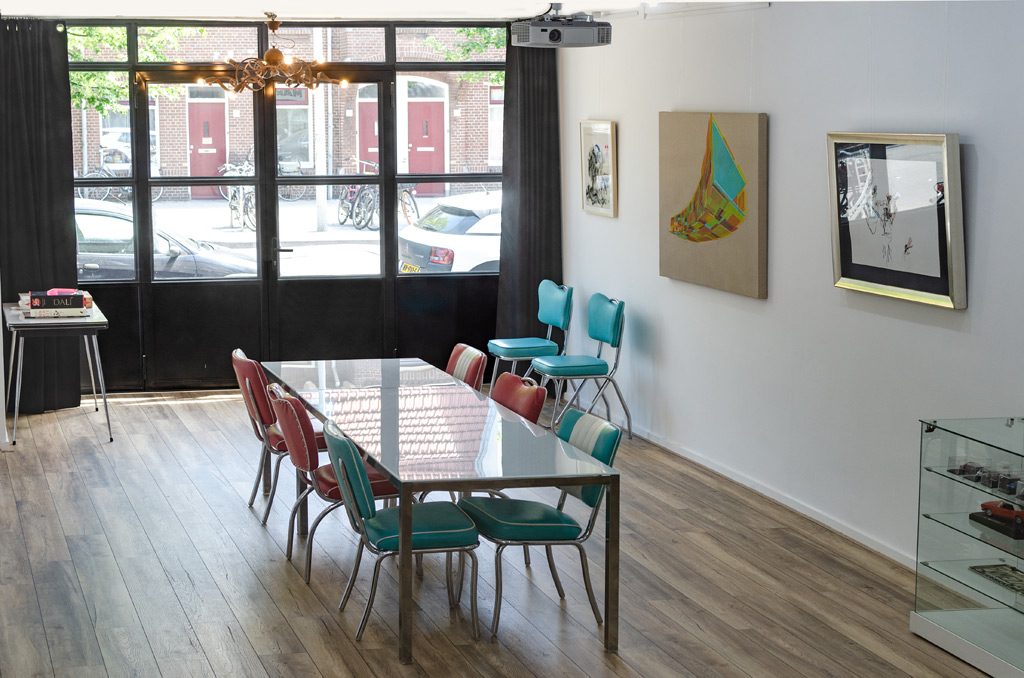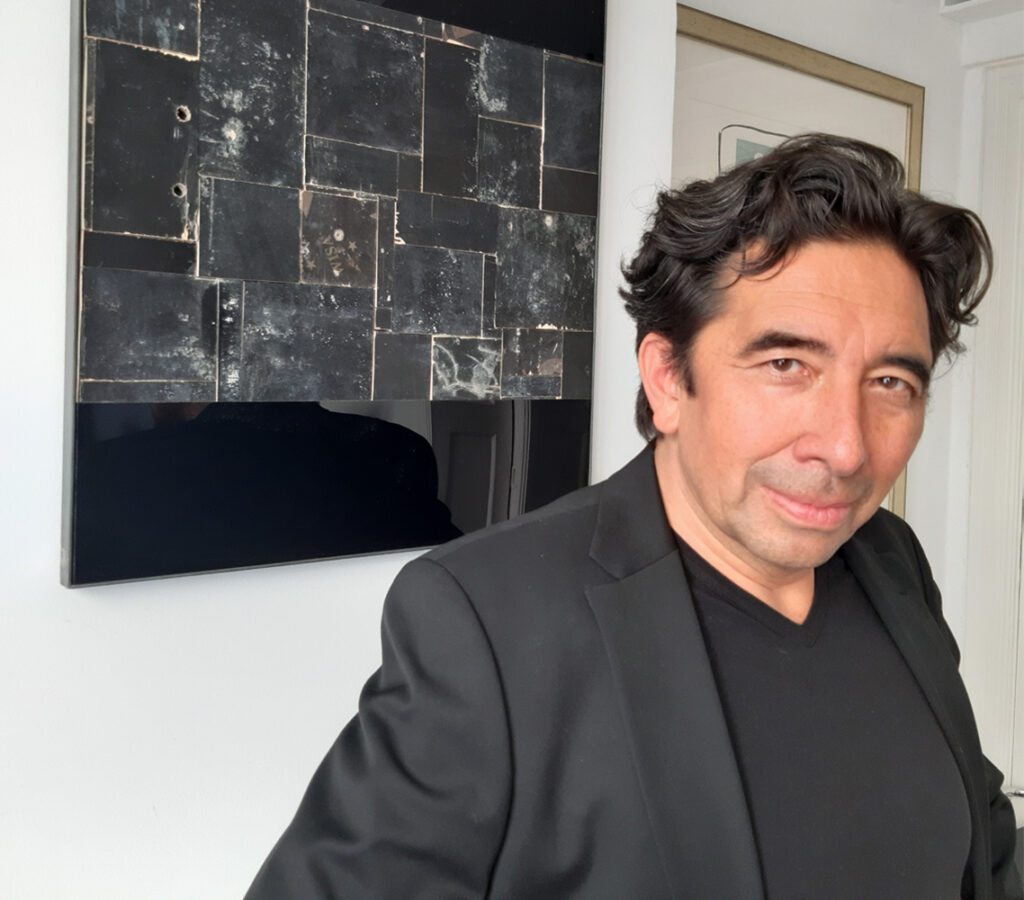 Art Coaching
Kris van der Hart heeft als kunstcoach de afgelopen jaren verschillende kunstenaars op uiteenlopende manieren ondersteund. Van mental coaching en techniekontwikkeling tot communicatiestrategie en crowdfunding. Voor meer persoonlijke groei, meer zelfvertrouwen en een duidelijke ontwikkeling in het kunstenaarschap. Anders gezegd: wie stevig in zijn schoenen staat, maakt grotere stappen.
Art Coaching
As an art coach and art career coach, Kris van der Hart has supported many artists during the past years. From mental coaching and technical development to communication strategy and crowdfunding, Kris inspires as a marketing consultant, a curator and art mentor. For more personal growth, more self-confidence and a clear development in artistry.
Artspace
De Embassy of Art wordt door Sybila Baumann en Kris van der Hart gebruikt als private art space. Zowel voor coaching en workshops, als voor bijzondere samenwerkingen met kunstenaars. Deze kleinschalige events, exposities en performances zijn soms publiek toegankelijk, maar vaak ook op basis van private invitation om de beleving voor de gasten zo intens mogelijk te houden. Een plek waar kunst en kunstliefhebbers elkaar kunnen vinden en creativiteit kunnen delen, in de beeldende kunst, muziek en literatuur. Anders dan anders, maar altijd gastvrij en inspirerend: dat is de missie van de Embassy of Art.
Artspace 
The founders of the Embassy of Art are Sybila Baumann and Kris van der Hart. Specialized in art coaching, art education and art management. The Embassy of Art is a private art space for special collaborations with artists, for small-scale events, exhibitions and performances on private invitation to keep the experience for the guests as intense as possible. Hospitable and inspiring. Uniting through art and sharing creativity, in the visual arts, music and literature: that is the mission of the Embassy of Art.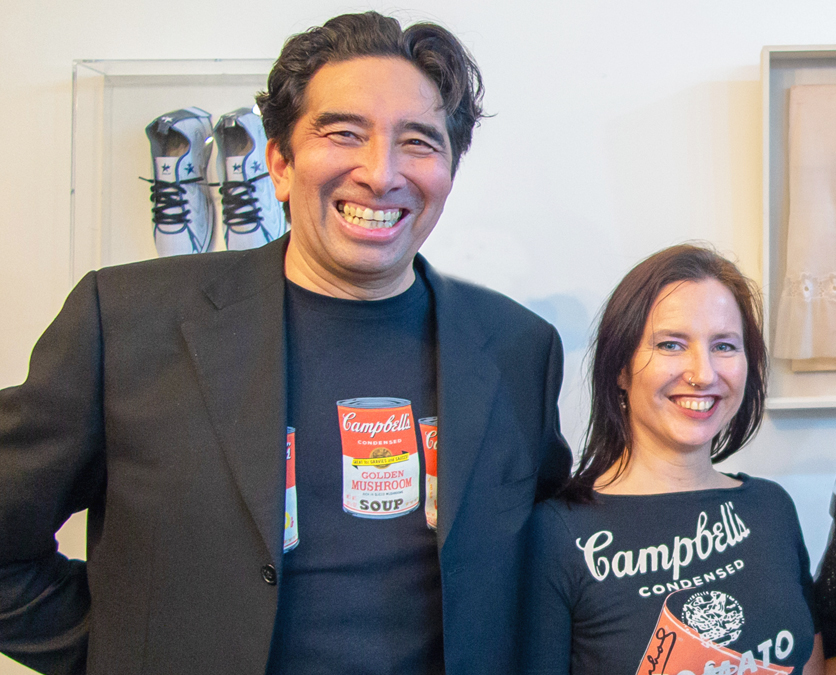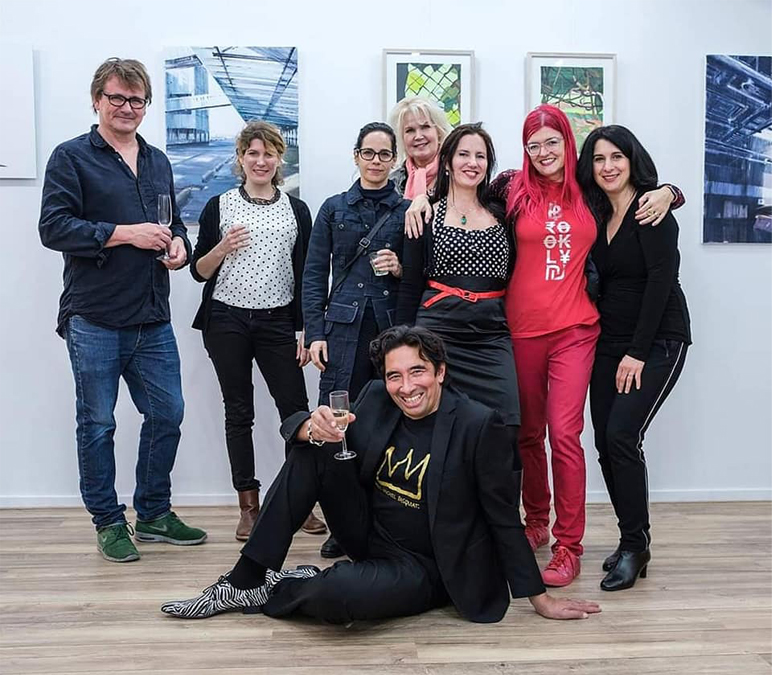 Workshops
Bent u ook een kunstliefhebber of wilt u meer weten over kunstgeschiedenis?  Wilt u met een groep zelf tekenen en schilderen? Embassy of Art geeft inspirerende workshops en lezingen over kunst en kunstbeleving. Als losstaand event of als afsluiting van een vergadering of meeting.
Workshops 
Want to know more about art history? Want to know more about buying art or do you need art advise? Would you love to paint or draw? The Embassy of Art gives inspiring workshops and lectures about art, art skills and buying art. As event or as personal consult.